Last updated on June 6th, 2023 at 06:21 pm
Merchandising seems like a modern term in our day-to-day life but it is convenient since ancient times. There are various types of merchandising like Technology Merchandising, Grocery Merchandising, E-commerce Merchandising, Toy Merchandising, Fashion Merchandising, Digital Merchandising, Product Merchandising, Apparel Merchandising, etc. But Apparel Merchandising is the most important term in the world of Merchandising. In this article, we will know about Apparel Merchandising and its process.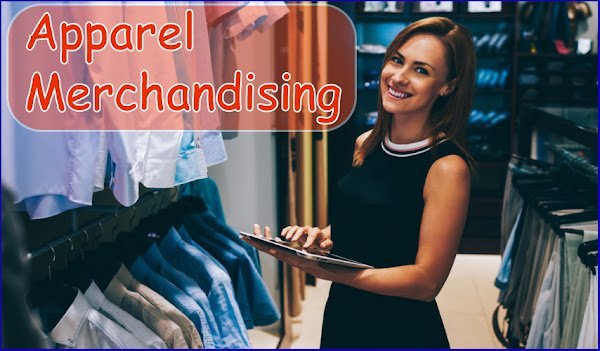 The process of executing an apparel order from receiving to shipment through proper following-up all the in-between processes. Merchandisers should take care of every single stage mentioned below to meet the customers' requirements. S/he has to deal with quality, quantity, and most importantly time. Merchandisers must have sharp eyes on each and every supply chain involved. Identifying and understanding what potential customers want and providing their desired Textile items to them at a certain price and lead-time by making a communication bridge between the customer and the manufacturing company can also be termed as the Apparel Merchandising process. So merchandising process involves at least three parties as-
Company/Supplier/Vendor:

Who are making the products for buyers.

Customer/Buyer: Who place the order to the vendors or who are targeted by the company with the help of merchandiser and
Merchandiser: Who places his position between the above two parties.
Apparel Merchandising Process
Textile & Clothing business is a multi-chain business starting from the customer's technical meeting with the potential vendors. In that meeting, both customers and vendors appear with all their possible credentials. Customers indubitably have crystal clear data on the up-to-date market trend and product price issues. Vendors offer what they can produce and what is their product portfolio. At the very beginning, customers or buyers discuss their product demand what they are going to the business. They choose the items by conducting a survey on consumer behavior and fashion trends in their target market. They get early forecasting about the product or item to be ordered to the vendors.
After a successful technical meeting with the vendor, they both agree on product style, amount, quality parameters, shipment mode, shipment port, and price details, etc. Customers issue a purchase order to the vendors and open a Letter of credit (master LC) against this order. Vendors can initiate their jobs after getting the technical package or tech pack or technical specification sheet from the customer along with the master LC. They then execute the order as per the PO and ship it to the customers' destination accordingly. All the chains from technical meeting to product shipment has been illustrated precisely as below-
Business Meeting
In this meeting, customers discuss what they want, e.g. T-shirt, Polo shirt, Tank-top, etc., and different styling parameters of what they want on the item. For example, for a t-shirt, whether any chest pocket or not, how about the necking- neck rib or plain fabric, what about the bottom hem, etc. though styling may be changed later on through the sampling stages. Contrariwise, vendors also place their capabilities and may discuss their own product portfolio to convince the customers as a reliable vendor.
Order Confirmation
If the item and detail styling is within the capabilities of the vendor and customers become happy with their product portfolio, then start pricing. Both customers and vendors offer their suitable prices for the desired item. Customers initiate the price negotiation with a base price which is usually a lower price than the exact or tentative prices. Vendors start with their target price which is, on the other hand, a bit higher price than the usual prices. They go through a logical negotiation stage and finally reach a win-win point and make an agreement to proceed with the order. Customers open a master LC against the order and generate the PO mentioning quite detailed information like size range, colors, quantity details, and shipment details, etc.
Sampling
After getting the tech pack and master LC, vendors calculate the necessary consumption of the required fabrics, trims & accessories and place booking to the sub-units like sewing thread supplier, zipper supplier, button supplier, spinning unit, fabric unit, dyeing unit, garment unit, etc. These individual chains then open a back-to-back LC against the master LC and proceed from sample developments. Obviously, they have to take the approval of their developed items from the respective department like the customers' quality control (QC) unit.
Garment Sampling
Sampling is done to ensure the styling, fittings, color quality, and embellishment quality (if any). Though garment sampling processes vary from customer to customer, development samples, proto samples, pre-production samples, production samples are required by all the customers. It is worth mentioning that the approved production sample is used in the inspection before shipment as this sample is prepared using all actual materials as per PO.
Fabric Sampling
Fabric sampling starts with color approval as per color standards provided by the buyers. Color or shade approval can be either yarn dip or lab dip and simultaneously grey fabric quality has to be approved. Then starts fabric dyeing as per the approved shade for solid color order or yarn dyeing for stripe order. Before dyeing the full lot, the first bulk dyeing shade has to be approved to proceed on. If the order contains any printing (placement print or all-over print), print strike-off must be approved as per the design story before going for bulk.
Trims & Accessories Sampling
All the necessary trims & accessories required for the order have to be developed and approved by the customer alongside the garment sampling and fabric sampling steps. Actually, all these 3 issues (garment sampling, fabric sampling, trims & accessories sampling) must run at a time to meet the order lead time.
Testing
Customers usually require some standard testing in every stage of order execution like yarn stage, fabric stage, garment stage, etc. from a well-recognized testing lab. Merchandisers must submit the passed test certificates to the customers along with the samples.
Garment Making
When everything like fabrics, trims & accessories are ready and in-housed then starts the bulk garment production steps including fabric spreading, cutting, sewing, and finishing. But before starting the sewing of a new style, there is a technical meeting consisting of the merchandisers, planning manager, production manager, inventory manager, and quality manager to set the sewing line layout. Then a trial of short quantity is run for line balancing which is called pilot run. Garment sewing and then finishing has been accomplished through a series of in-line quality checks.
Order Shipment
Customers' nominated QC team or often the 3rd party inspection team like Bureau Veritas, SGS, Intertek, TUVSUD, etc. inspects the produced garments whether it conforms to the PO or not. They use the production sample approved by customers as the reference or standard to cross-match the bulk lot. After getting passed certificates from them, these bulk lots are shipped along with necessary export and logistic documentations.
Author of this Article:
Engr. Dilruba YeasminB.Sc. in Textile Engineering (BUTEX)Regular writer at the Textile learning-based blog site, Texpedia (http://www.texpedi.com/). You may catch her through facebook, pinterest, youtube and twitter.