Last updated on June 5th, 2023 at 07:49 pm
Animal Print is the trend of prints that will never go out of style, in the 80's leopard, giraffe, snake, and zebra-style garments were already used, but this fashion has been found since time immemorial, any item made with these prints is hidden for a while but they come out of the closet again, as the years go by, ideas of colors, designs and styles are formalized to combine your animal print garments.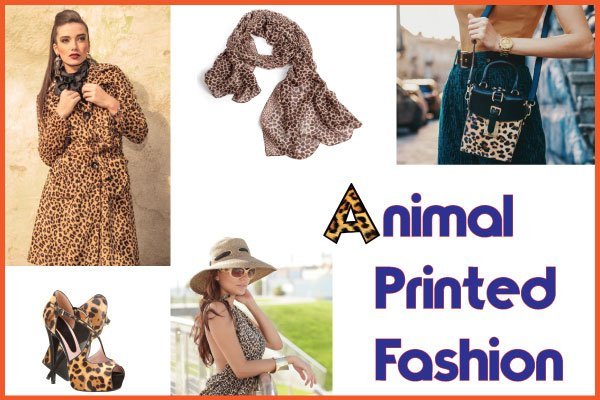 Every year there is a great opportunity to renew your wardrobe giving use to your different animal print garments, how? Since it is a trend that does not go out of style, stylists rely on their prints to make very striking combinations, which not only benefits our pocket by being able to reuse the garments, but we also have the opportunity to be fashionable with things that are already in our closet, without having to go to the store.
You may like also: 11 Key Differences Between Fashion and Style
Buying animal print garments or items is an excellent choice since they are classic objects that in turn become modern with those combinations that you can give them, not only blouses, leggings, and jeans star in this fashion, you can also find lingerie more feminine and even accessories such as cushions and household implements are participants in this great trend that will never stop modernizing and reinventing itself.
The Animal Print Trend
This trend is characterized by stamping on shoes, sneakers, clothing, bags, pants and endless garments, imitations of wild animal designs, highlighting the originality and particularity with which women can wear the skin of an animal, for winter Large coats that go from the neck to the knees are widely used, as well as scarves and boots.
When choosing your animal print garments you must be careful with the combinations since it is a fashion that can completely ruin your look if you do not combine it correctly, neutral colors are mostly the most used, white, black or brown, depending on the skin what are you going to wear, a tight-fitting white dress with a snakeskin coat is a good combination.
The Animal Print Style
Animal print is like the basic fashion trend, any designer has developed garments that have to do with these prints, and it is also a trend that can be used by everyone, women, men, and children too, the idea is to combine the garments with solid colors, do not use other patterns, or try to show off two types of animal print design at the same time.
One way to wear it with style is to use it discreetly in key pieces when you wear dark colors, you can include accessories such as hats, earrings, bracelets, ankle boots, among others, you can even paint your nails in an animal print style. The idea of ​​handling them with discretion is that also highlight your dark dress, this will give it personality and elegance.
If you want something more fun, use a full animal print dress, combined with dark sandals, surely you will not go unnoticed, remember not to recharge your look, use only one garment with the print, skirt or blouse and combine with neutral colors, to this style you can add a bag with the same animal print design as your top.
Animal Print for Women
The most exclusive and varied designs created in this trend are made for women, there are clothes of all kinds; summer, autumn, winter, spring in any season of the year women can wear this type of look, this fashion can represent status and elegance in the female, which makes her wear her style feeling desired.
Nowadays in trends for women, other colors have been implemented, such as purple, pink, orange and green, which has been very successful, however, few ladies dare to make these combinations at home, for now, designers have taken care of surprising us with colorful designs and mixed patterns, which little by little become part of the combined textures.
Animal Print for Men
For gentlemen there is a very elegant fashion, complete suits with animal print designs that are used for special occasions and events, in general, these suits are characterized by being combined with black and wearing a bowtie of the same color that enhances the masculine beauty, however, There are also shoes and accessories with which a man's garments can be combined.
Celebrities use these garments because it makes them look and feel elegant, it is common to see jackets with printed prints for men, even summer clothes, however it is not a trend that any man would wear, in fact, there are usually very few who sign up in this adventure.
Famous People Using Animal Print
Since the animal print trend represents elegance and status, we cannot ignore those celebrities who like to feel elegant and always in fashion with what can be one of the trendiest prints of 2021, below is a list of celebrities who they wear this style: Bruno Mars, Sofia Vergara, Angelina Jolie, Shakira, Salma Hayek, Las Kardashian, Rihana, Maluma, Katy Perry, Justin Bieber. They are just a few, of the many that are defined by wearing animal print garments.
Clothing Brands that make Animal Print Garments
There are many companies that manufacture clothing or decoration for the house with animal print style, however, from the most recognized stores worldwide that represent brands and in turn manufacture garments of this trend, we have Stores such as Zara, Mango, H&M, Bershka, Vogue, Falabella, Khalphora, Lennox fashion. In these stores we can find incredible animal print designs, taking advantage of the year 2018 as it has been declared the year with the trendiest season to use garments with these fine and beautiful prints, including large footwear brands such as Nike, Vans, Adidas, Lody, New Balance have joined the Animal print trend!
If you like this fashion, do not doubt that in this store you will find the best selection of clothes and accessories.
You may like also: Top Fashion Accessories Ever