Last updated on July 23rd, 2023 at 11:53 pm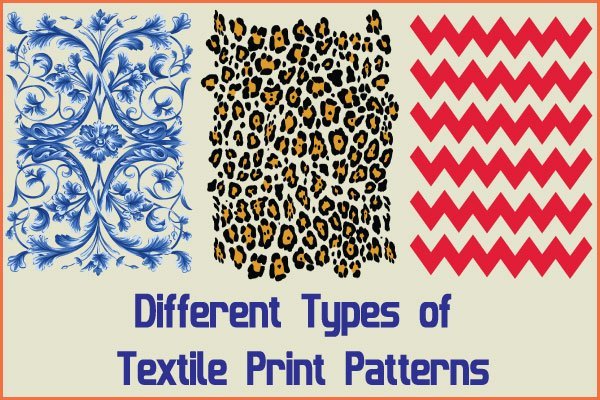 Prints are the impression of any creative design made over the fabric or garments using paints or dyes during manufacturing process or at any finished stage. Printing signifies the application of color to the finished fabric to produce the desired patterns which may be floral (natural) to hide some manufacturing defects. The different types of prints are as follows:
Classical
This is also known as ethnic or traditional print. In this print, classical motifs or traditional art work or traditional collections are used such as mango, elephant with the chariots, old musical instruments etc. The culture of any particular place can also be considered such as tie and dye, batik, block of Rajasthan etc.
Floral
It has the print of varieties of flowers either in bunch or single spotted huge or small, combination of leaves and other addings. Here color combination is very important.
Stripes
One would have been different types on the garment but would not have noticed its classifications. We have many types of stripes for instance pin, zigzag, spiral, zebra, diagonal, horizontal, vertical, curved, lamp post stripes etc.
Check
Checks are the prints which are got by interesting horizontal and vertical lines at ninety degree angles. There are basically four types of checks such as plaids, Madras, Bombay and Oxford check.
Dots
The dots are the spots either designed or plain and come in all colors of choice. The dots are basically divided into three types as big dots, small dots and polka dots.
Geometric
This is the print where all the geometrical instrument designs are created and the mathematical signs are used such as plus, minus, multiplication, division etc. There is no prescribed color combination.
Directional
Any print which is designed directionally horizontal, vertical or diagonal is called the directional print. Its feature is to follow the direction of the first one. This type of print is used in Egyptian dresses.
Self
Any design which has to be printed should be of the same shades of the background color. As for example rubber prints.
Computerized
The design of this print is taken from computer graphic designs and videogames. Can be used for children and teenagers.
Wild
The effect of the forest with or without animal, nature are used in this types of print. Mostly dull colors are used. Example: Camouflage fabric which is used in the uniform of the military men at war.
Animal
In a wild print, the nature such as forest with the pictures of animals are used but in animal print, no wild effect is shown but the importance is given only to the skin texture of the animals and their foot prints such as Zebra, Tiger, Deer, Snake etc.
Abstract
This print is made using the irregular shapes with matching color scheme.
Numerical
Here the numbers from 0-9 are used. Sometimes with or without mathematical signs.
Alphabetical
This print is made using alphabets, wording etc. but cartoons are mostly not used as combination with this. Example: Newspaper print.
Children's
It consists of designs which can emphasize the children's mood such as cartoon characters, chocolates, fruits, ice creams, toys etc.
Photo-print
The photos of the famous stars, pop singers, old cars etc. are printed on T-shirts which are called photo-print.
Marble
This look like a marble finish. This can be made by hand in manual process also. For this we require a wide opened pan of water, oil paints/enamels and paper.