Last updated on August 12th, 2023 at 04:25 pm
Fibre is the unit part of any clothing material. There are different types of fibres like natural, Synthetic and Regenerated. These fibres have different physical properties and chemical structures. Cotton, Hemp, Jute, Linen, etc. are natural fibre. Acetate, Nylon, Polyester, Acrylic, etc. are Synthetic fibre. Viscose is a regenerated cellulose fibre.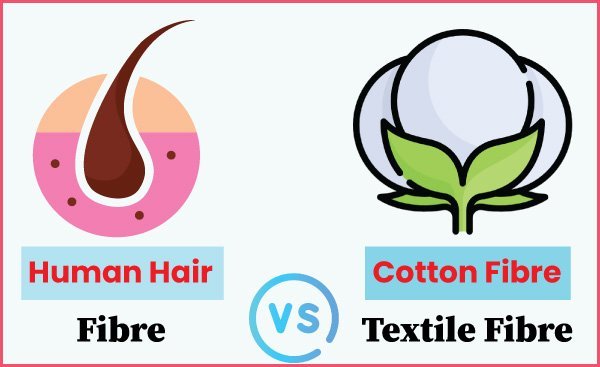 Clothing made from different fibres has different characteristics. Garment made from cotton is soft, breathable, and comfortable. But when it is made from Linen is not so soft and comfortable like cotton.
Again we can find different types of fibres, but all the fibres are not textile fibre. Human hair can be considered as a fibre but it is not textile fibre because it doesn't possess all the qualities that a textile fibre should have.
Definition of Fibre
It is defined as one of the subtle, hair portions of the tissues of a plant or animal or other substances that are very small in diameter in relation to their length. Fibre is a material that is several hundred times as long as it's thick. That means its length will be so immense in comparison to its diameter.
Textile Fibre
Textile fibres are materials produced naturally or artificially can be converted into yarn or fabric for clothing and also for domestic and industrial purposes by interlacing or interloping. In other words, the raw material (natural or artificial origin) which is used to produce yarn in order to make the fabric is called textile fibre.
All the Fibres are not Textile Fibre
All the fibres can not be textile fibres because textile fibre should possess some essential qualities. It should have sufficient strength, length, fineness, elasticity, crimp, friction power to protect biological agents' effects. It should be available too. Cotton, jute, etc. are textile fibres. They have the above qualities, but fibres like human hair are only fibres and not textile fibres as they do not possess qualities like strength, elasticity, appearance, etc. So we can say, all the fibres are not textile fibres.