Last updated on July 21st, 2023 at 10:42 pm
There are twelve major groups of Synthetic or manufactured fibres, eight of which are found in considerable abundance in fashion apparel, wearable accessories, and home furnishings. Each has specific characteristics that are unique and are wearable under trade names that belong to their producers. For example, Zafran is Nylon that is produced by BASF Corporation, Solara is an acrylic product of Monsanto, and Estron is acetate owned by Eastman Chemical products.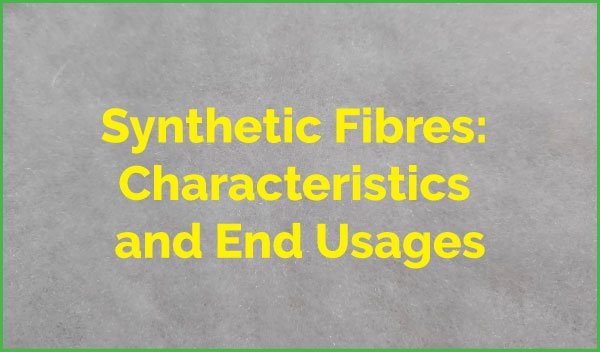 The textiles that are achieved with these manufactured fibres come in a wide range of textures, appearances, and feels. They are used to produce fabrics that bear the same names as those produced with natural fibres such as batiste, which is synonymous with cotton; flannel, generally associated with wool; satin, often a silk fabric; shantung, another silk favorite; and crash, a heavyweight linen product. The manner in which they are converted from their fibre state to yarn and then to fabric, dictates the types of fabrics that will eventually be used for wearable items and home furnishings.
Now discussing the eight major generic groups of fashion-oriented manufactured fibres, their characteristics, the types of fabrics they are used to produce, and their apparel and home furnishings uses as follows:
Acetate Fibre
Luxurious feel and appearance, wide range of colors and lusters, excellent drapability and softness, relatively fast drying.

Brocade, crepe, double knit, faille, knitted jersey, lace, satin, taffeta, tricot.

Blouses, dresses, foundation garments, lingerie, linings, shirts, slacks, sportswear.

Acrylic Fibre
Soft and warm, wool-like, lightweight, retains shape, resilient, quick-drying, moth-resistant, resistant to sunlight, oil, and chemicals.

Fleece and pile fabrics, face fabrics in bonded materials, simulated furs, jerseys.

Dresses, infant wear, knitted garments, skirts, ski wear, socks, sportswear, sweaters, work clothes.

Blankets, carpets, draperies, upholstery.
Modacrylic Fibre
Soft, resilient, abrasion and flame resistant, quick-drying, resists acids and alkalis, retains shape.

Fleece fabrics, knit-pile fabric backings, non-woven fabrics.

Deep pile coats, trims, linings, simulate furs, wigs, and hairpieces.

Blankets, carpets, flame-resistant, draperies and curtains, rugs.
Nylon Fibre
Exceptionally strong, supple, abrasion-resistant, lustrous, easy to wash, resists damage from oil and many chemicals, resilient, low in moisture absorbency.

Knitted and woven fabrics.

Blouses, dresses, foundation garments, hosiery, lingerie and innerwear, raincoats, ski and snow apparel, suits, windbreakers.

Bedspreads, carpets, draperies, curtains, upholstery.
Olefin Fibre
Unique wicking properties that make it very comfortable; abrasion-resistant, quick drying; resistant to deterioration from chemicals, mildew, perspiration, rot, and weather; sensitive to heat; soil resistant; strong; very lightweight; excellent colorfastness.

Knitted and woven fabrics.

Pantyhose, underwear, sports shirts, sweaters.
Home Products
Carpet, carpet backing, slipcover, upholstery.
Polyester Fibre
Strong, resistant to stretching and shrinkage, resistant to moist chemicals, quick-drying, crisp and resilient when wet or dry, wrinkle and abrasion resistant retains heat-set pleats, and crease, easy to wash.

A variety of knitted and woven fabrics.

Blouses, shirts, children's wear, dresses, half hose, ties, lingerie, underwear, permanent press garments, slacks, suits.

Carpets, curtains, draperies, bedding.
Rayon Fibre
Highly absorbent, soft and comfortable, easy to dye, versatile, good drapability.

Knits, pile fabrics, woven fabrics that simulate flax.

Blouses, coats, dresses, jackets, lingerie, linings, millinery, rainwear, slacks, shirts, suits, ties.

Bedspreads, blankets, carpets, draperies, sheets, slipcovers, tablecloths, upholstery.
Spandex Fibre
Can be stretched 500 percent without breaking, lightweight.

Elasticized woven and knitted fabrics.

Athletic apparel, bathing suits, foundation garments.