Last updated on June 11th, 2023 at 08:30 pm
Two basic types of protein fibers are used in Textile Industry mostly, they are wool and silk. Because of availability and suitable to produce as bulk these two natural protein fibers are popular among the producers across the globe. Like silk and Wool there are some others protein fiber and also being used with cotton and other natural fiber as blend. The other fibers are Mohair, Cashmere, Llama, Alpaca and Vicuna.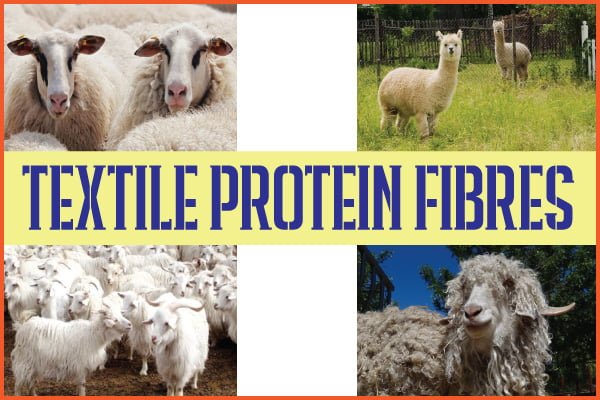 Wool Fiber
The ancient protein fiber is wool fiber which is reportedly spun into yarn and then fabric. It can be recycled and reused which is an unique feature of this fiber. The recycled wool fiber can blend with other textile fiber and can be used for clothing, upholstery or other product which has natural resistance power to fire and temperature.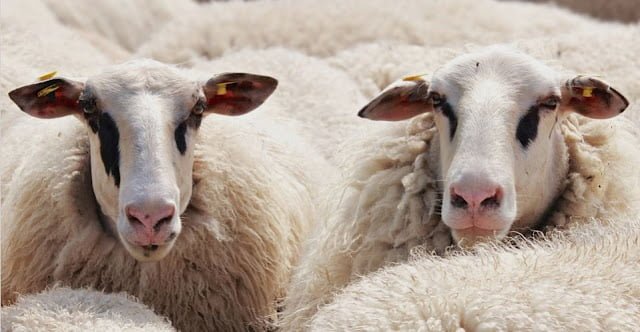 Wool is most preferable and special fiber among all the protein fiber because the surface of this fiber has a series of overlapping scales of proteins that pointing towards the tip. Due to this properties on the animals the foreign materials to work its way of out of the fleece. It has also water repellency property as its own. This fiber can absorb maximum amount of moisture that is a special property to be felt as warm when it is worn.
Silk Fibre
It is another oldest fiber in this world which can be dyed with brilliant colors. Historically it has been in use since 5500 years in the world. This is only the natural filament fiber other than any synthetic fiber. Silk is very finer and lustrous fiber which gives extra glamorous look to the cloths. It's harvesting policy is typically the harvesting of a insects called bombyx mori. This insects or caterpillar eat mulberry leaves and grows gradually, this kind of silk is used mostly for commercial purposes which is white and 10-14 microns diameter and round in cross-section.
In fact there are some steps to be grown the silk and finally it comes from cocoons of the mulberry silkworm. A Silkworm can contain roughly 1000 yards yarn that can be reeled off, spun and woven into fabric. Cultivation of silk is called sericulture which is a profitable business. There are some difference in wool and silk fiber. Wool fiber contains the protein called Keratin which grows from the outer skin layer of mammals whereas silk has the protein called fibroin that is produced by the silk glands.
Mohair Fiber
This protein fiber is obtained from the hair of the Angora goat and the fabric is produced alike silk-fabric. It is one of the most significant hair fiber. Historically, the word mohair is derived from the Arabic Mukhayyar which means the goats hair fabric which became mockaire in medieval times. It is also another ancient fiber that was produced in Turkey at the beginning. It is composed of the protein called Keratin. Its structure is similar to the wool fiber though the outer layer has near about 50% of the number of scales found in fine wools. It is a lustrous fiber with good staple length and also resilient and durable. It's moisture absorbency is almost same as wool fiber.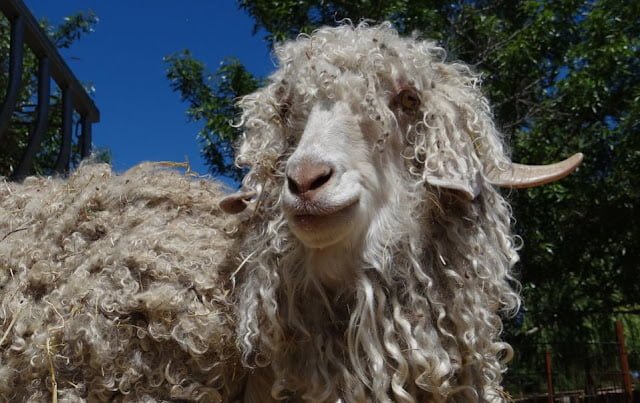 Cashmere Fiber
Cashmere fiber that is commonly known as Cashmere wool or only cashmere that is obtained from the Cashmere goat. The name was derived from the Kashmir which is the northernmost geographical region in India and Pakistan. It is a kind of animal hair fiber. In some region of Asia it is also known as pashm or pashmina which is usually produced in Kashmir, India. The fiber which is obtained from Cashmere goat has a protective outer coat of coarse fiber that is about 4 – 20 centimeter in length. Some the downy undercoat fiber is also soft and having length ranges from 2.5 to 9 cm.
It contains impurities as grease and vegetable matters. Coarse fibers are obtained by different mechanical de-hairing processes which are mostly unknown. High quality cashmere fabric or shawls contain less than 5% of the coarser yarn. It has the specialty to produce fabric that is warm and comfortable to wear.
Llama, Alpaca and Vicuna Fibers
These are also hair fibers come from same kind of animals found in South America. Fibers are fine, lustrous with a color in white or brown. Generally, the fibers are very strong in this group and longer than any other hair fiber. These are expensive fibers in the world and used in luxury items of textiles and garments.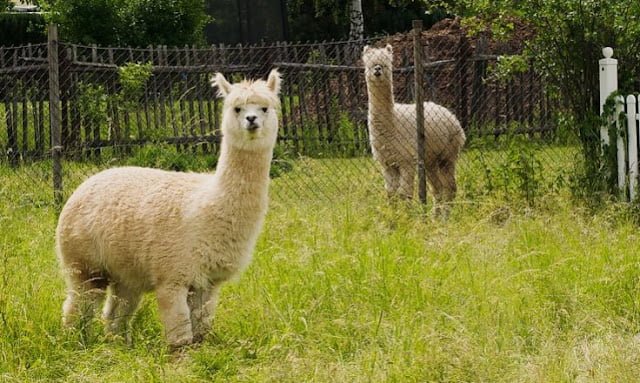 You may like also: Cotton vs Wool: Which one is more comfortable
Author of this blog post
Firoz Kabir
Global Merchandiser at
KappAhl
Founder of the blog site: Textile Aid