Last updated on September 30th, 2023 at 11:23 pm
Introduction
Asbestos is known to heavy toxicity. The inhalation of this toxic fibre can cause serious illness, including malignant mesothelioma, asbestosis, and lung cancer (also called pneumoconiosis). Since the mid 1980s, many uses of this fibre have been banned in several countries.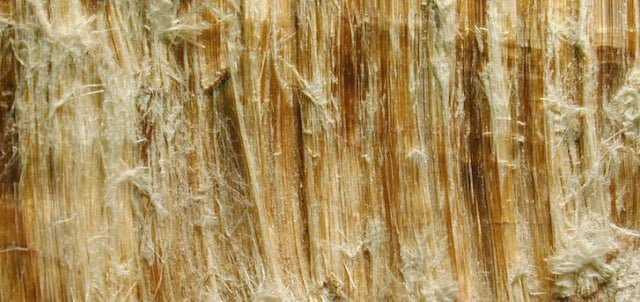 This fibre became increasingly popular among manufacturers and builders in the late 19th century due to its resistance to electricity, heat and chemical damage, its sound absorption and tensile strength. When it is used for its resistance to its heat or fire, the fibres are often mixed with cement, woven into fabric or mats. It was used in few products for its heat resistance, and in the past was used on electric oven and hot plate wiring for its electrical insulation at elevated temperature, and in buildings for its flame retardant and insulating properties, flexibility, tensile strength and resistance to chemicals.
Definition of Asbestos
Asbestos is a naturally occurring silicate mineral with long, thin fibrous crystals. The word asbestos is derived from a Greek adjective meaning inextinguishable. The Greeks termed it as the miracle mineral because of its pliant and soft properties, as well as its ability to withstand heat.
Types of Asbestos
Six minerals are defined as 'asbestos' including:
Chrysotile
Crocidilite
Amosite
Anthophyllite
Actinolite.
Uses of Asbestos
Serpentine Group
Serpentine minerals have a layered or sheet structure. Chrysotile is the only of this mineral in the serpentine group. In the United States, chrysotile has been the most commonly type. According to U.S. EPA Asbestos building Inspectors Manual, chrysotile accounts for approximately 95% of it often present in a wide range of materials, including:
Joint compound
Mud and texture coats
Vinyl floor tiles, sheeting, adhesives
Roofing tars, felts, siding, and shingles
"Transite" panels, siding, countertops, and pipes
Fireproofing
Caulk
Gasket
Brake pads and shoes
Clutch plates
Stage curtains
Fire blankets
Interior fire doors
Fireproof clothing for firefighters
Thermal pipe insulation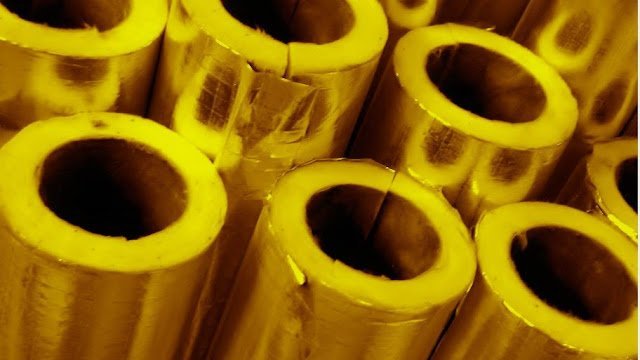 In the Australia and European Union it has recently been restricted as a potential health hazard and is not used at all. Japan is moving in the same direction, but more slowly.
Amphibole Group
In the amphibole group five types of asbestos are found: amosite, crocidolite, anthophyllite, actinolite and tremolite. Amosite, the second most likely type to be found in buildings, according to the U.S. EPA Asbestos Building Inspectors Guide, is the "brown" asbestos.
Crocidolite and amosite were formerly used in many products until the early 1980's. The use of all types of asbestos in the amphibole group was banned in much of the Western world by the mid 1980's, and by Japan in 1995. These products were mainly –
Ceiling Tiles and Low Density Insulation Board
Asbestos cement sheets and pipes for construction, casing for water and electrical/telecommunication services.
Thermal and chemical insulation (i.e. fire rated doors, limpet spray, lagging and gaskets)
Health Effects of Asbestos
Chrysotile asbestos, like all other forms of industrial fibres, has produced tumors in animals. Mesotheliomas have been observed in people who were occupationally exposed to chrysotile, family members of the occupationally to make known, and residents who lived close to asbestos factories and mines. Amosite is the most hazardous of the asbestos minerals due to its hollow straight fibre structure that can stay airborne for up to 72 hours. It also does not get trapped by water as easily as the serpentine fibres do of crysotile. Tremolite often contaminates chrysotile, thus creating an extra hazard.
Its exposure becomes a health concern when high concentrations of these fibres are inhaled over a long time period. People who became ill from this fibre are almost always those who are exposed on a day-to-day basis in a job where they work directly with the material. As a person's exposure to fibres increases, either by breathing more fibres or by breathing fibres for a longer time, that person's risk of disease also increases. Disease is very unlikely to result from a single, high-level exposure or from a short period of exposure to lower levels.
Construction
In the developed countries
The use of this fibre in new construction projects has been restricted for health and safety reasons in many developed countries, including the European Union, Japan, Australia, and New Zealand. A notable exception is the United States, where asbestos continues to be used in construction such as cement asbestos pipes. Until the mid-1980s, white asbestos was used in the manufacture of Artex a decorative stipple finish. Prior to the ban, asbestos was widely used in the construction industry. Many older buildings contain asbestos.
In the developing countries
Some developing countries, such as Bangladesh, China and India, have continued widespread use of asbestos. The most common is corrugated cement sheet or "A/C Sheet" for roofing and for side walls. Millions of homes, schools, factories or sheds and shelters continue to use this fibre. Cutting these sheets to size and drilling holes to receive "J" bolts to help secure the sheets to roof framing is done on site. There has been no significant change in production and use of "A/C" sheets in developing countries following the highly restrictions in developed nations.
Disposal and Recycling
In most developed countries, this fibre is typically disposed of as hazardous waste in landfill sites. Asbestos can also be recycled by transforming it into harmless silicate glass. A process of thermal decomposition at 1000-12500C produces as a mixture of non-hazardous silicate phases, and at temperatures above 12500C it produces silicate glass. Microwave thermal treatment can be used in an industrial manufacturing process to transform asbestos and containing waste into porcelain stoneware tiles, porous single-fired wall tiles, and ceramic bricks.
You may also like: An Overview of Glass Fiber Fabric