Last updated on November 4th, 2023 at 11:55 pm
Today's fashion industry plays a vital role in the global economy as it employs many people, holds the growing fashion trends, and assists in taking it to a different stage. An attractive product is not made just like that. It requires much sacrifice, hard work, proper planning, raw material sourcing, infrastructure and human resources. However, it is also associated with several problems, like air and water pollution, labour abuse, and animal cruelty.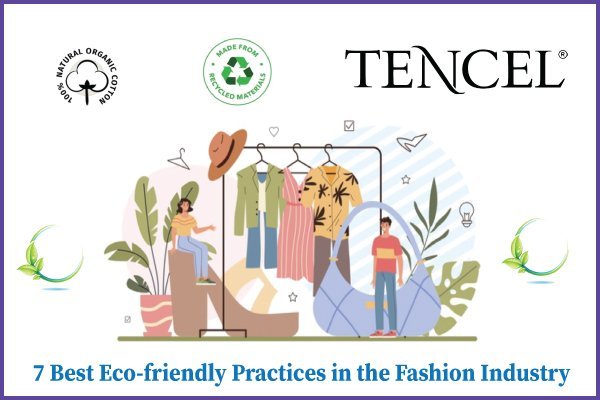 In recent years, there has been a growing campaign towards sustainable and ethical fashion, which aims to encourage gentle and socially responsible practices in the industry. This includes using sustainable raw materials, reducing pollution and promoting fair labour practices. The shift towards sustainable and ethical fashion is accelerating, with many customers demanding greater transparency and accountability from fashion brands.
The Environmental Impact of the Fashion Industry
The fashion industry is known for being one of the most polluting industries in the world, with high levels of greenhouse gas emissions, water pollution, and waste generation. We can present the whole issue of pollution through the following five segments.  
Fast Fashion
Fast fashion is a business model that produces inexpensive clothing quickly in response to the latest trends and demand. This model encourages consumers to buy more clothes and dispatch them quickly, resulting in much more waste.
Synthetic Materials
Many clothing items are made from synthetic fibres like polyester, acrylic, and nylon, derived from non-renewable resources like petroleum. The production of these materials requires a lot of energy and emits large amounts of greenhouse gases.
Water Usage
The fashion industry is a significant consumer of water, with some estimates suggesting that it takes 2,700 litres of water to produce a single cotton T-shirt. Without water, washing, dyeing and finishing are impossible in the textile industries. The water used in textile production is often polluted with chemicals, dyes, and other harmful substances. Sometimes the water is not adequately treated and is discharged into the river directly.
Chemicals and Dyes
The production of different types of textiles like yarn, fabric, and clothing involves using chemicals and dyes, which can be toxic and pollute water and the environment. The dyes are used to dye the textile, and chemicals are used to fix and finish it.
Transportation
The global nature of the fashion industry means that clothes are often transported long distances, resulting in significant carbon emissions. The chain includes manufacturers, buyers and distributors. And to maintain the chain, different types of transportation systems are used. In this way, transportation causes the pollution of the environment.
What is Eco-Friendly Practices?
Eco-friendly practices in the fashion industry refer to sustainable and environmentally conscious methods of designing, producing, and selling clothing, footwear, and accessories. These practices aim to reduce the environment pollution by the fashion industry and promote sustainable and ethical fashion.
7 Best Eco-Friendly Practices in The Fashion Industry
Many efforts are underway to promote sustainability in the industry and reduce its environmental impact. Now we will discuss how to introduce Eco-friendly practices in the fashion industry.
1. Sustainable Materials in Fashion
Sustainable materials in fashion are materials that are produced in an environmentally responsible way and have a lower environmental impact than traditional materials. These materials are often made from natural and renewable resources or recycled materials and are designed to be more durable and long-lasting than conventional materials. Here are some examples of sustainable materials in fashion:
Organic Cotton
Organic cotton is grown without harmful pesticides and fertilizers, making it a more environmentally friendly option than conventional cotton, which uses much more pesticides and fertilizers. However, it has some drawbacks, like less production, more life cycle, and cost; consciousness is growing among consumers about the use of organic cotton products.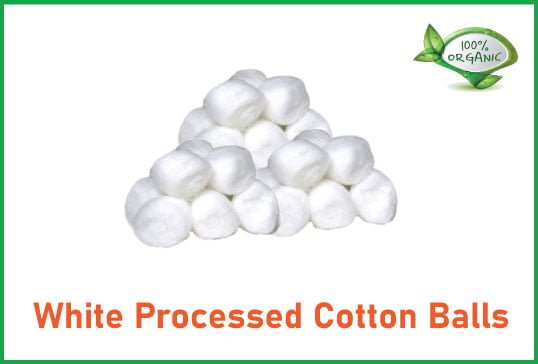 Hemp
Hemp is a durable and sustainable fibre that requires less water and fewer pesticides than traditional crops like cotton. It can be used to make fabrics and other fashionable products. It is heat resistor, breathable and has anti-bacterial properties.
Recycled Polyester
Recycled polyester is made from post-consumer plastic bottles, packets and other waste materials. It has a lower carbon footprint than traditional polyester and reduces waste by shifting plastic from landfills. The apparel or other products made from recycled polyester bears a specific logo so consumers can easily recognize it. 
Tencel
Tencel is a fibre made from renewable raw materials like beech wood. It requires less water and energy than conventional materials and is biodegradable. Its manufacturing process is the same as viscose or rayon fibre. It is 100% biodegradable, has good absorbency, and an impressive nano-fibril structure results in a smooth surface.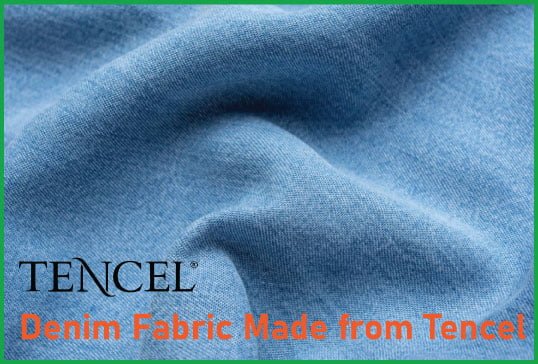 Pinatex
Pinatex is a sustainable material made from pineapple leaf fibres. It is an alternative to leather products like bags, shoes, wallets, watch bands, and seat covers. It reduces waste by utilizing pineapple waste. It is also low in cost.
Linen
Linen fibre is a sustainable textile fibre derived from the stems of the flax plant (Linum usitatissimum). Flax is a plant that has been used for thousands of years to produce fabric and clothing due to its strength, durability, and natural beauty.
Linen fibres are longer and more substantial than cotton fibres, making them famous for high-quality clothing and household textiles. Linen fabrics are breathable, absorbent, and calm, making them ideal for warm weather or people who tend to overheat at night.
2. Water Conservation in Fashion
Water conservation in fashion refers to implementing measures to reduce the amount of water used in textile production and minimize water pollution. The fashion industry is a significant consumer of water, with textile production requiring large amounts of water for dyeing, finishing, and washing. Here are some examples of water conservation practices in the fashion industry:
Low-Water Dyeing
Implementing low-water dyeing techniques, such as air or foam dyeing, reduces the amount of water used in the dyeing process. These techniques also reduce the chemicals and energy required in the dyeing process. This reduces the water pollution.
Waterless Textile Processing
Waterless textile processing techniques, such as laser cutting, laser washing in denim eliminate the need for water in finishing and cutting processes, reducing water usage and waste.
Closed-Loop Water Systems
Closed-loop systems help mitigate the environmental impact of water usage by reducing the demand for freshwater resources and minimizing wastewater discharge. It can reduce water usage by up to 90%.
Water Stewardship
Adopting water stewardship practices, such as implementing water-saving technologies and monitoring water usage, helps fashion brands to reduce their water footprint and promote responsible water management.
3. Renewable Energy in Fashion
Renewable energy in fashion refers to using clean and sustainable energy sources, such as solar, wind, or hydroelectric power, to power fashion companies' manufacturing, distribution, and retail operations.
Renewable energy sources are an important part of sustainable practices in the fashion industry. They help reduce greenhouse gas emissions, minimize environmental impact, and promote a more sustainable future.
Here are some examples of how renewable energy can be used in the fashion industry:
Solar Power
Manufacturing companies can install solar panels in their manufacturing facilities and warehouses to generate electricity from the sun. This reduces reliance on fossil fuels and minimizes greenhouse gas emissions. The machinery employed with raw material production cannot run through solar panels. Still, they can run the low energy-consuming options like lights, or fans can run with solar panels.
Wind Power
Wind turbines can be used to generate electricity for fashion companies, particularly those located in windy areas. This clean and renewable energy source does not produce greenhouse gas emissions.
Hydroelectric Power
Some fashion companies can also use hydroelectric power to generate electricity. This involves harnessing the power of moving water from rivers or waterfalls to turn turbines and generate electricity.
Energy Efficiency
Fashion companies can also improve their energy efficiency by using energy-efficient lighting and appliances, implementing energy management systems, and reducing energy waste.
4. Circular Fashion
Circular fashion refers to designing, producing, and consuming clothing in a closed-loop system that minimizes waste and maximizes the use of resources. It aims to create a circular economy for fashion, in which products are reused, repaired, and recycled rather than disposed of after a single use.
Here are some examples of circular fashion practices:
Design for Circular
Designing products with circularity in mind using recyclable or biodegradable materials and creating easily disassembled products for reuse or recycling. Such as, we can reuse polyester fibre called recycled polyester, in clothing. You can find the recycled polyester fibre tag on the garment label made from recycled polyester.
Product Life Extension
Extending the life of products through repair, refurbishment, or upcycling reduces waste and extends the product's useful life, such as we can use different clothing to make rugs.
Rental and Resale
Offering rental and resale options for clothing, allowing products to be used by multiple customers, reducing the need for new products, and minimizing waste. Such as, second-hand garments are sold in poor economic countries.
Recycling and Upcycling
Recycling materials to create new products, such as turning discarded fabrics into new garments or upcycling products by repurposing them into new designs.
Waste Reduction
Reducing waste by using modern cutting technologies that maximize fabric utilization, creating products on demand, and minimizing leftover fabric waste.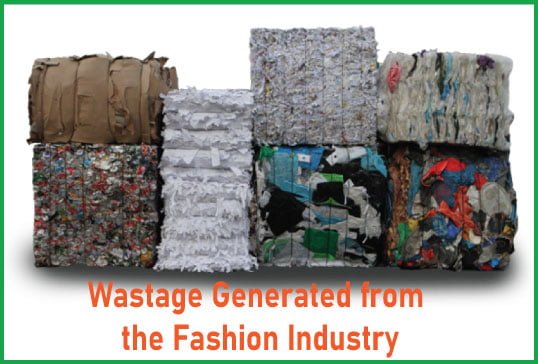 5. Eco-Friendly Packaging
Eco-friendly packaging in fashion refers to using sustainable and environmentally-friendly materials and practices for packaging fashion products. Traditional packaging materials, such as plastic and paper, can have a significant environmental impact due to their production, use, and disposal. Eco-friendly packaging in fashion aims to minimize this impact and promote more sustainable packaging practices.
Here are some examples of eco-friendly packaging practices in fashion:
Biodegradable Materials
Using biodegradable materials, such as corn starch or plant-based plastics, for packaging instead of traditional plastic materials such as PVC. These materials break down naturally and do not harm the environment seriously.
Recyclable Materials
Use recyclable materials, such as paper or cardboard, instead of polybag packaging. These materials can be reused or recycled after use, reducing waste and promoting a circular economy.
Minimal Packaging
Using minimal packaging for fashion products, such as reducing the amount of paper, plastic, or other materials used, reduces waste and minimizes environmental impact. You may find unnecessary hang tags or plastic clips in the apparel packaging, which the manufacturers may avoid.
Sustainable Production
Using sustainable production methods for packaging, such as using renewable energy sources like solar panels or reducing the amount of water and energy used in production systems.
Branding and Marketing
Using eco-friendly packaging as part of the brand's marketing and communication strategy promotes the company's commitment to sustainability and environmental responsibility. This packaging may be indicated through a recycling logo.
6. Slow Fashion
Slow fashion is a movement that promotes sustainable and ethical fashion practices by prioritizing quality over quantity and encouraging consumers to buy and wear clothing for extended periods. It is the antithesis of fast fashion, which focuses on producing cheap, trendy clothing quickly and on a large scale.
The slow fashion movement aims to create a more sustainable and ethical fashion industry by promoting the following practices:
Sustainable Materials
Using sustainable materials, such as organic cotton, BCI cotton or recycled polyester, and natural dyes from plants or animals, have a lower environmental impact than traditional materials that slow down fast fashion.
Ethical Production
Prioritizing fair labor practices and ethical production methods, such as safe working conditions, fair wages, and transparency in the supply chain.
Quality over Quantity
Focusing on producing high-quality, timeless designs made to last rather than having trendy, disposable clothing that is quickly discarded. We should never forget that quality costs less.
Local Production
Supporting local and small-scale production, reducing the environmental impact of transportation, and promoting local economies. For example, American clothing demand can be reduced by its local fashion houses.
Consumer Education
Educating consumers about sustainable fashion practices and the environmental and social impact of the fashion industry. This should be the first on the priority list.
7. The Role of Technology in Creating Eco-Friendly Fashion
Technology is vital in creating eco-friendly fashion by enabling fashion brands to use sustainable materials and production methods, reducing waste, and improving supply chain transparency. Here are some examples of how technology is used in creating eco-friendly fashion:
Sustainable Materials
Technology is being used to develop new sustainable materials, such as plant-based materials, recycled fibres, organic fibres, and biodegradable fabrics. Innovations in material science and technology make it possible to create sustainable alternatives to traditional materials, reducing the fashion industry's environmental impact. Now a day, the use of organic cotton and recycled polyester in clothing has lightened the hope of consciousness both in the fashion industry and the consumers.
3D Printing
3D printing technology creates prototypes and samples, reducing the need for physical prototypes and minimizing waste. It also allows for more precise production, reducing material waste. Already some countries are using this technology in their fashion industry.
Digital Design and Printing
Digital design tools and digital printing technology are being used in many textile industries to reduce the amount of fabric waste during production. Digital printing allows for more accurate and efficient use of fabric, minimizing wastewater and reducing the environmental impact of the production process.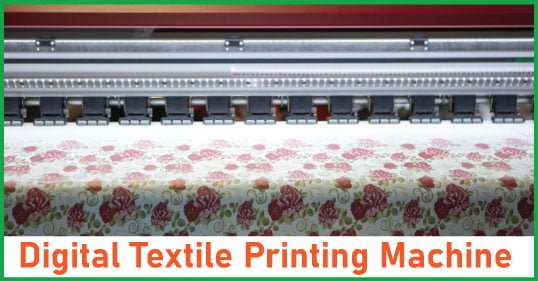 Supply Chain Transparency
Technology improves supply chain transparency, allowing brands and consumers to trace the origin of materials and products, ensuring ethical and sustainable production practices.
Recycling and Upcycling
Technology is being used to develop new recycling and upcycling methods, allowing for the creation of new products from recycled or upcycled materials. This reduces waste and promotes a circular economy for fashion.
Conclusion
By adopting eco-friendly practices, the fashion industry can reduce its environmental impact and promote a more sustainable and ethical future for fashion production and consumption. Consumers can also play a role by making informed choices about the clothing they purchase, supporting sustainable and ethical fashion brands, and prioritizing quality over quantity.
You may also like: The 30 Best Types of Hat