Last updated on November 8th, 2023 at 12:27 am
Sherpa is a type of fabric that is known for its soft, fluffy texture, warmth and cosy feel. It is often made from synthetic materials like polyester, acrylic or natural materials like wool. It is typically made by weaving two layers of fabric together, with a fluffy texture on one side and a smooth surface on the other. The resulting fabric has a thick, plush feel and provides excellent insulation, making it ideal for cold-weather clothing.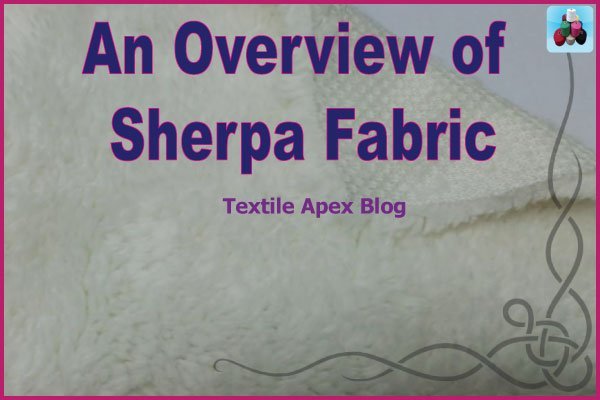 It is often used for clothing, blankets, and other textiles that require a warm, insulating material. It is commonly used for jackets, vests, other outerwear, and linings and trims on other garments. It is also used for home decor items, such as pillows and throws, as well as for pet beds and other pet accessories.
Why Sherpa Fabric So Called?
The fabric is named after the Sherpa people, an ethnic group living in Nepal's mountainous regions. Sherpas are known for their expertise in mountain climbing and are often employed as guides for mountaineering expeditions.
Sherpa fabric is named after the Sherpa people because it is a warm and cosy fabric well-suited for cold and mountainous environments. The fluffy texture of the fabric is similar to the thick, warm coats traditionally worn by Sherpas, and the name "sherpa" has become associated with warmth, comfort, and protection from the elements.
Its popularity is partly due to its association with the Sherpa people and its reputation for resilience and resourcefulness in challenging environments.
Sherpa Fabric Manufacturing Process
There are four different popular techniques of Sherpa production. The first is weaving, the second is tufting, and the third and fourth are circular loops and sliver knitting. In this article, we will discuss the weaving and knitting process.
Sherpa Manufacturing through Weaving
The production process of Sherpa through weaving involves the following steps:
Spinning
Spinning is the first step in the production process for sherpa fabric. This involves taking fibers, such as wool or synthetic materials like polyester and spinning them into yarn. This can be done through various methods, including hand or machine spinning.
Weaving
Once the fibers are spun into yarn, they are woven into a base fabric. The base fabric can be made from various materials, including cotton, polyester, or wool. The type of base fabric used can affect the final texture and properties of the sherpa fabric.
Shearing
After the base fabric is woven, it is then sheared. This involves cutting the surface fibers of the fabric to the same length, creating an even surface.
Brushing
The next step is brushing, which involves using a wire brush to raise the surface fibers of the fabric and create a soft, fluffy texture. This gives the sherpa fabric its characteristic look and feel.
Bonding
If a synthetic material is used to create the sherpa fabric, it is often bonded to a backing material, such as polyester. This gives the fabric more stability and structure.
Dyeing and Printing
The sherpa fabric is then dyed or printed to the desired color. This can be done through various methods, including dip dyeing or spray dyeing and printing.
Finishing
The final step in the production process is finishing the fabric. This involves adding details or treatments to the fabric, such as embossing to give it its final look and feel.
Sherpa Manufacturing through Knitting
Sherpa fabric is typically not manufactured by knitting but rather by weaving. However, some manufacturers may use knitting machines to create a sherpa-like fabric. The process involves using a specific type of yarn and a brushing technique to create a fluffy texture.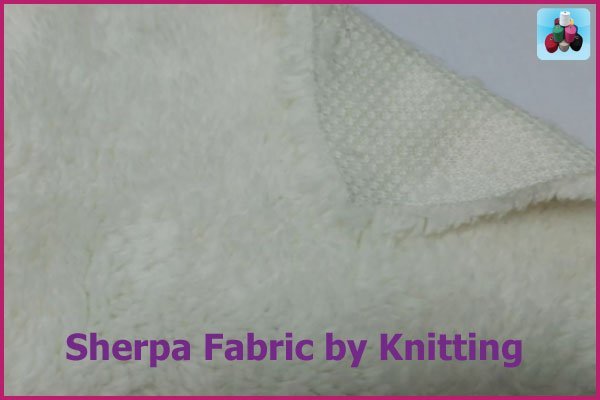 Here's a general overview of how it's done:
Choose a Bulky or Super Bulky Weight Yarn
Sherpa-like fabric is typically made using a bulky or super bulky weight yarn called sliver, which helps to create a thick, fluffy texture.
Set up the Knitting Machine
The knitting machine is set up to create a looped fabric with a pile on one side. The pile is created by holding a strand of yarn in the loop and using a unique brushing technique.
Knit the Fabric
The knitting machine is started, and the fabric is knitted using the chosen yarn. As the fabric is knit, a pile is created on one side of the fabric.
Brush the Fabric
After the fabric is knit, it is brushed to create a fluffy texture. This is done using a wire brush or pet grooming tool, and the fabric is brushed in the same direction as the pile.
Repeat Brushing as Needed
Depending on the type of yarn and the desired texture, the fabric may need to be brushed multiple times to achieve the desired fluffiness.
While using a knitting machine to create sherpa-like fabric can be more efficient than weaving it, it may not have the same warmth and insulation as traditional sherpa fabric. Additionally, the knitting process may create a more uniform texture, whereas woven sherpa fabric can have a more varied texture due to the irregularities of the weaving process.
Types of Sherpa Fabric
Several types of sherpa fabrics are available, each with its characteristics and properties. Here are some of the most common types:
Wool Sherpa
Wool sherpa is made from natural wool fibers, typically warm and soft. It has a textured, fuzzy appearance and is often used for blankets and outerwear.
Polyester Sherpa
Polyester sherpa is made from synthetic fibers and is often less expensive than wool sherpa. It has a smooth, silky texture and is often used for blankets and clothing lining.
Fleece Sherpa
Fleece sherpa is a combination of a sherpa pile and a fleece backing. It is soft, lightweight, and warm, making it a popular choice for blankets and clothing.
Printed Sherpa
Printed sherpa is a sherpa fabric that has been printed with a design or pattern. This can include animal prints, floral arrangements, or other decorative motifs.
Reversible Sherpa
Reversible sherpa is a type of sherpa fabric that can be used on both sides. This allows for greater versatility in terms of design and functionality.
Bonded Sherpa
Bonded sherpa is a type of sherpa fabric bonded to another fabric, typically a smooth, water-resistant material. This can help to improve the durability and weather resistance of the fabric.
These are just a few examples of the many different types of sherpa fabrics available. The kind of sherpa best for a particular project will depend on desired texture, warmth, durability, personal preference, and budget.
Advantages and Disadvantages of Sherpa Fabric
Advantages of Sherpa
Soft and cosy: Sherpa fabric has a smooth, fluffy texture, making it very comfortable to wear and use.
Warm and insulating: Sherpa fabric is known for its warmth and insulation, making it ideal for cold weather.
Durable: Sherpa fabric is often made from synthetic materials that are durable and long-lasting.
Versatile: Sherpa fabric can be used for various items, from clothing to home decor to pet accessories.
Disadvantages of Sherpa
Difficult to clean: Sherpa fabric can be challenging to clean and maintain, as the fibers can trap dirt and debris.
May shed: Sherpa fabric can shed fibers, which can be annoying and create a mess.
Less breathable: Sherpa fabric made from synthetic materials may not be as breathable as natural materials like cotton, making it less comfortable to wear for extended periods.
May not hold up well over time: Sherpa fabric may become matted or lose its fluffiness, exceptionally, if not correctly cared for.
Sherpa Fabric as Lining
Sherpa lining is popular for cold-weather clothing because of its excellent insulating properties. It is made by attaching a layer of sherpa fabric to the inside of a garment, which creates a warm and cosy lining that helps to trap heat and keep you warm in chilly conditions.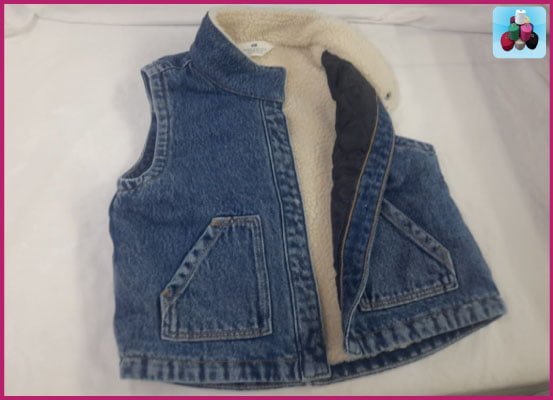 The sherpa fabric is usually thicker and fuzzier than the garment's outer layer, creating a soft and plush lining that feels comfortable against the skin. The fabric is also known for its durability, making it an excellent choice for clothing designed to withstand the rigours of outdoor activities such as hiking or skiing.
In addition to providing warmth and insulation, sherpa lining has several other benefits. For example, it can help to wick away moisture from the skin, which can be especially important in cold weather when sweat can quickly turn into chill-inducing dampness. Sherpa lining can also provide a bit of extra cushioning, which can help to reduce friction and prevent chafing.
Sherpa lining is commonly used in jackets, vests, hoodies, and accessories such as boots and gloves. It is also famous for home decor items like throw blankets and pillows. Because it is easy to care for and can often be machine-washed and dried, sherpa lining is a practical choice for everyday wear and use.
Overall, sherpa lining is a versatile and practical choice for anyone looking for warm, comfortable clothing and accessories that can withstand cold weather conditions. Whether heading out for a winter hike, hitting the slopes, or looking for cosy loungewear around the house, sherpa lining is a great option.
You may also like: Most Expensive Fabrics In The World