Last updated on June 13th, 2023 at 03:28 am
A hand glove is a garment that covers the hand. It also protects our hands from different unfavorable conditions. Sometimes we use hand gloves as our fashionable product too.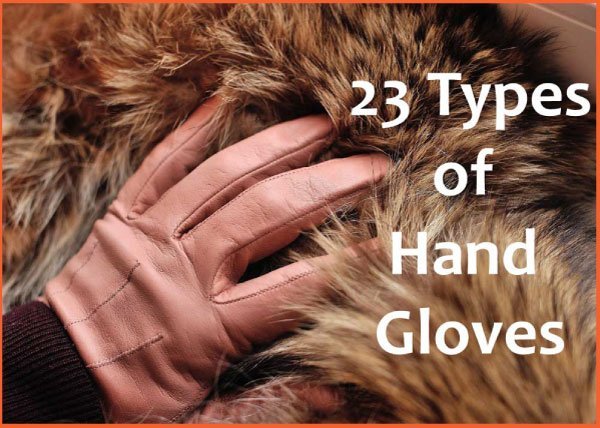 Different types of hand gloves as follows –
It is one type of sports glove. People who loves to ski likes this glove. Men, Women or Kids can use it. Multiple layers are used to make it wind proof and water proof and also to make the hands warm.
Fingerless Hand Glove
This is like a normal glove except that the tops have been removed. Often it is knitted but it is sometimes made of leather. It is easy to wear and remove.
This mitten has very short fingers and is for formal and special occasions. It is used to enhance the fashion. It is generally worn by women.
Cycling Mitten Hand Glove
A fingerless mitten with leather palm and string back for cycling. It has a stretch rib cuff. It is more comfort to wear and also breathable. It helps to grip the cycle tightly. It is used during the summer season.
Decorated Mitten Hand Glove
This is a long glove with no fingers and half a thumb, highly decorated with gold threads on satin, for formal occasions.
York Tan Hand Glove
This can be a short or long glove named after its color color-tan.
Sports Hand Glove
An insulated leather glove used in outdoor sports. It gives extra protection during different types of sports.
Gauntlet Hand Glove
A glove with a protective forearm cuff, this example shows the gauntlet cut in panels.
White kid  Hand Glove
A smart glove made in kid leather for formal day wear.