Last updated on October 12th, 2023 at 11:54 pm
The drafting mechanism is an essential part of the spinning section in the Textile Industries. Without this mechanism, higher or lower-count yarn is not possible.
You may also like: Fibre Vs Yarn Vs Fabric: Find the Differences
There are mainly two types of drafting systems. One is apron drafting, and another is roller drafting. Both drafting systems are used when needed. But there are some differences between these systems. In this article, we will discuss the differences between these drafting systems.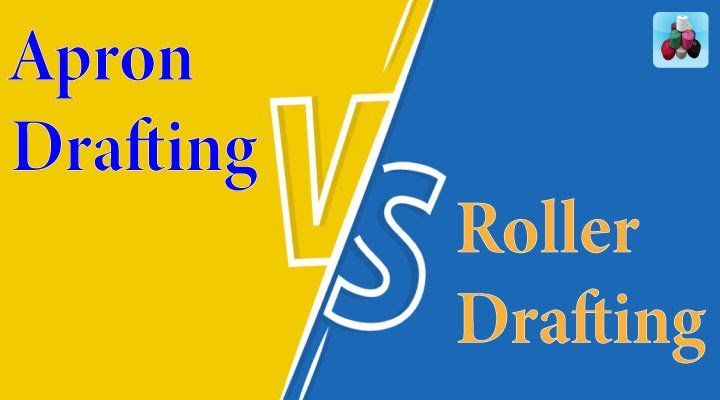 The differences between apron and roller drafting system are as follows –
| Apron Drafting | Roller Drafting |
| --- | --- |
| Better control of short fibres movement in this system. | Poor or no control of short fibres movement in this system. |
| Better yarn quality is possible with a given draft. | Poor yarn quality for the same draft. |
| Regularity of material is better than roller drafting. | Regularity of material is poor than apron drafting. |
| Less influenced by changes in staple length and length distribution. | More influenced by changes in staple length and length distribution. |
| Higher range of draft is possible with this system. | Lower range of drafting in this system. |
| Smoother, durable and reliable running. | Less smoother, durable and reliable running. |
| Lower end breakage rate and roller lapping. | Higher end breakage rate and roller lapping. |
| Automatic clearer increases yarn cleanliness. | No such clearer and thus poor yarn cleanliness. |
| Higher production is possible. | Lower production than apron drafting. |
| Higher spindle speed is also possible. | Lower spindle speed than apron drafting. |