Last updated on July 3rd, 2023 at 05:06 pm
Sand blast and Hand sand both are dry process. Actually these processes are done at unwashed condition. Dry process is done to ornament the denim garments. Although both the processes are dry, there are many differences among these processes. In this article we will know about the differences among Sand Blast and Hand Sand process. 
Sand Blast
This is the process that also applies to removing the color. This process is done by airflow gun with the help of sand. The high-pressure sand is used on the garments specific area, and color will reduce. But this process has some disadvantages, so this process is banned now. This process is done in the dry condition of garments.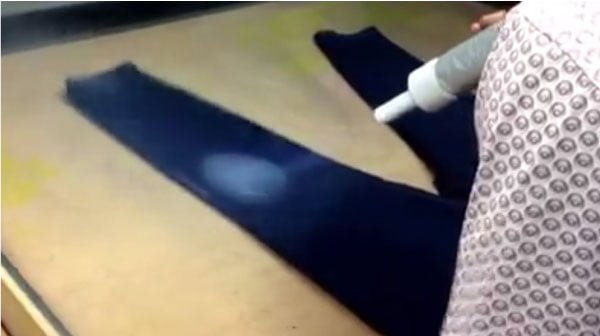 Hand Sand
Hand sand is a fundamental dry process now a day. This process is done in dry condition to remove the color from a specific area. In maximum garments, we have to do this process because the Sand Blasting process is now banned. This process is done manually with abrasive paper on a specific area. At first, we have to make the garments and then put on the dummy and scrapped. After this process, quality is checked and goes for the first wash. The effects will be visible after a complete wash.
Key Differences Between Sand Blast and Hand Effects
Hope that this article has clarified the differences between the two processes.
You may also like: Difference between Denim and Jeans