Last updated on June 16th, 2023 at 09:51 am
At first, we need to understand the term "Garments Merchandising." "Garment" is an alternative term of apparel or cloth which we need to wear in our everyday life all over the world, and "Merchandising" means developing, producing, buying, and selling any goods or products or services for the local or international market. So, "Merchandising" is the bridge between the buyer and seller. If we combine these English two terms, "Garments Merchandising," then the meaning of garments merchandising becomes like the following definition.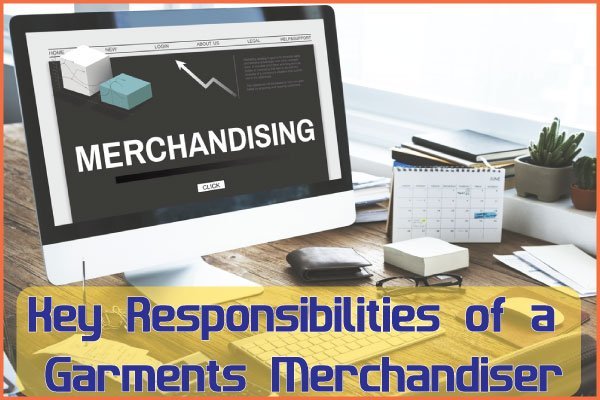 All the activities involved in procuring export order of any particular design for a specific quantity, analysis of the garment requires producing the garments, production scheduling & exporting the garments within a fixed time frame may be called garments merchandising.
From the above definition of garments merchandising, it can be clearly said that procuring a garments export order that is export L/C produces those products as per buyer's satisfaction within a limited time is not an easy task. The activities involved in garments merchandising are normally done by an experienced & expert person called garments merchandiser. "Garments Merchandiser" is the most crucial key person of garments production & garments export sector.
Role of a Garments Merchandiser
The primary role of Garments merchandiser is to collect garments export order (Export L/C), produce the garments, export the garments on time & earn profit for the organization. To perform those functions successfully need lots of knowledge, experience & tremendous effort for a Merchandiser.
Duties & Responsibilities of a Garments Merchandiser
To procure or collect an export garments ordered.
To estimate the time action (T&A) plan to export those garments as per limited fixed time.
To ensure the booking of raw materials (Fabric & other trims) placed to the supplier needed for the garments to manufacture and export.
Checking Proforma Invoice (PI) and term of payments properly given by the supplier.
Placing the PI for opening Back to Back L/C to give payment to the supplier.
To monitor the collection of raw material as per the T&A plan.
To ensure the quantity & quality of raw material collected from the supplier.
Following the sampling process strongly as the export order depends on it.
To select the garments factory if needed.
To monitor the garment's production progress as per the T&A plan.
To monitor the desired quality level of the produced garments.
To monitor garments packing instruction.
To monitor the shipment arrangements as per the T&A plan.
To maintain continuous liaison with the buyer.