Last updated on October 18th, 2023 at 12:27 pm
Roller setting is a very important task in the spinning department. Incorrect settings lead to creation of various problems and hampers spinning conditions. The speed of the leading roller is always greater than the preceding roller. Incorrect setting leads to the variation of weight/unit lengths. If the setting between two pairs of drafting roller is closer, than that required, the leading end of the fibres will caught by the front pair of roller and back end by the preceding pair of rollers, results in fibres breakage. The broken fibre is naturally shorten in length & create drafting wave irregularity in the material and frequently ends down in speed frame & ring frame. Closer setting produces slubs in roving, yarn, roller laps, and gum between the drafting rollers. On the other hand wider setting produce irregular motion of fibres mostly short fibres which is a cause of irregularity. Too wider setting also fails to bring the fibres in parallel and regular arrangement so, produce roving yarn of poor strength and appearance.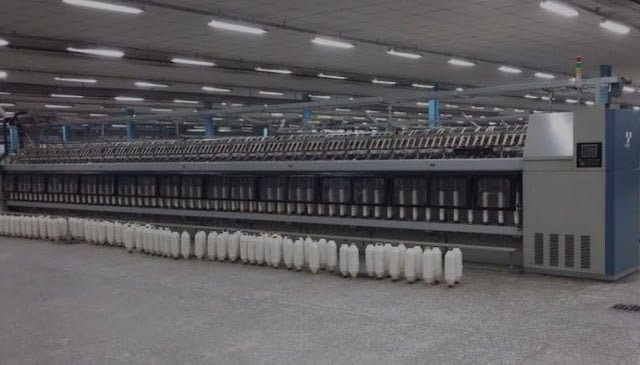 To obtain efficient drafting, immediately the tailing end of a fibre is released by one pair of roller, its leading end should ideally be gripped and accelerated by the succeeding faster pair of rollers obviously, this is not possible if the roller setting is greater than the fibre length.
In roller setting the following factors must be kept in mind –
Length of the fibre:
The space between two pair of rollers must be slightly greater than the average length (modal length) of the fibre under processing.
Bulk of the materials:
As the bulk increase the distance between the drafting roller increase and vice-versa. Otherwise the top rollers will strip and introduce irregularities.
Frictional properties:
If the frictional properties of fibre are higher for the same staple length and bulk, the roller setting need to be increased. For irregular fibre length the best setting is a compromise between the longest and shortest fibre.
The setting becomes progressively closer in passing from the sluber through the intermediate to the roving frame. In a 3 – line roller system, the setting between the back and middle pair of rollers is not important in the view of the small draft applied at this stage. This setting is usually about 1(5/8)th inch for the short staple and 2 inch for the long staple. On the other hand, magnitude of the setting between the middle and front roller is important. At the sluber, the setting is about 1/8 th inch to 3/16 th inch in excess of the effective length of the fibre; at the intermediate frame 1/32 th inch less than that at the sluber and at the rover 1/32 th inch less than that at the intermediate frame. On the two zone simplex, the setting used for the two zones are about the back zone and the same as those on any intermediate at the front zone.